Your Trusted Team Building Agency and Digital Marketing Partner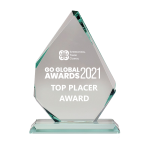 Voted Top Placer Professional Services
Your Trusted Team Building Agency and Digital Marketing Partner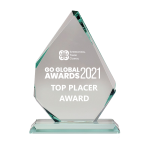 Voted Top Placer Professional Services
Elsa is a recruiting superstar! She can scout for talent and set up interviews, create company structures, handle billing dashboards, and scale team cultures. She has been a treasure for us at VBOUT and helped us double our team size in a very short period. I highly recommend her for her loyalty and work ethic.
Richard Fallah, CEO of VBOUT
We have been partnering with Classipie for almost 2 years for all our marketing needs. They have been outstanding in the entire experience, from developing content to suggesting inbound and outbound campaigns to graphic design, setting up our websites and conducting a detailed and practical sales funnel using VBOUT. I rely entirely on the Classipie team for my marketing needs and highly recommend their expertise to small and large businesses.
Elie Habib, CEO of Motivaim
Classipie is a rockstar and an incredibly valuable partner to my portfolio of digital businesses. Not only did they facilitate connections to outsourced talent, but they proactively engaged in the full value chain of my business from analyzing our challenges to architecting solutions, from recruiting candidates to ensuring the quality of their work.
Rob Shalhoub, CEO of Artisana LA
In the past, I avidly used other outsourced services from around the world, but never getting what I really wanted and moving from one vendor to another, at great expense to us in time and money. The Classipie team is really different. They have the technical expertise and creativity to help set us apart from our competitors, and help transform our business, while giving us peace of mind, knowing they are getting the job done..
Raquel Miller, CEO of Bunchful
We collect data from
all across the world
to help you find
the right vacancy
We have a great pool
of talents from every
country to help you
build your dream team
We have the talent, creativity,
expertise and all technicalities
to take you to the next level
of digital marketing services